Thanksgiving and Black Friday are almost upon us, and in the U.S. this means travel, turkey dinners and tremendous savings on merchandise.
While the majority of Americans will be buying their turkeys at grocery stores, on our homestead, we are blessed to have our own…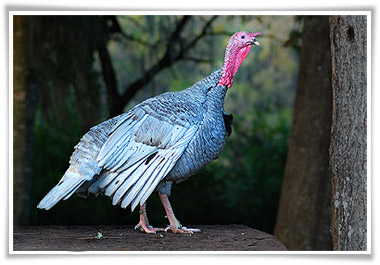 That's right! On top of our beloved milking cow, a horse, chickens and goats, the Lord has blessed us with Blue Slate turkeys. And no, we're not planning on eating any of them for Thanksgiving, rather our intention is to breed the majestic birds and sell a whole bunch of them next year.
But, enough with farming; Back to Internet Marketing….
As I mentioned a few weeks back, to maximize your revenue from the Internet you must focus on basic elements of web marketing:
1. Exposure
2. Conversion
3. Relationships
It's really that simple! First, make certain your prospects and audience can find you. Next, you need to ensure you convert qualified leads into revenue. Lastly, you must build a solid relationship with your constituents, making certain to be as transparent as possible.
In this week's TGIM, we'll address another important aspect of "Relationships" by concentrating on Social Networks, more specifically, Social Bookmarking which is used to help you maximize search engine rankings.
Next week, we'll explore content production to help you maximize your search engine exposure.
This week's PLR gem is titled "Social Bookmarking Redefined."
What you do with this informative MP3 Audio file is entirely up to You!
Because this audio file comes with its own Private Label Rights license, anyone can ethically and legally give it away or include it as a bonus with any package.
You can even try and sell it if you dare!
To get started, click the link below to download the MP3 audio file in ZIP format, then after you unzip the file, give it a listen before you leverage its potential on your website.
Click this Link to Download your Private Label Rights Digital Product Now >>